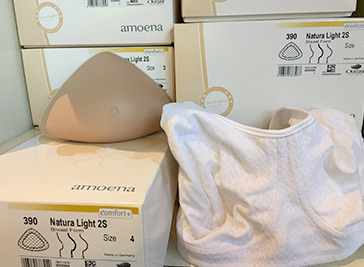 Have you just undergone the ablation of a breast? Or do you want to renew your existing breast prosthesis?
We stock breast prostheses of all shapes and sizes, adhesive or otherwise as well as bathing suits, bras, lotions and care sets of the Amoena brand.
The prostheses that we offer are fully refunded by your health insurer on the basis of a prescription from your gynaecologist or oncologist.
Our female team is on hand to listen to your needs in complete confidentiality for all your specific questions.