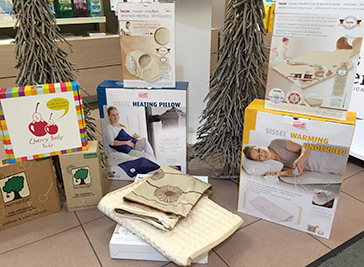 Are you returning home after a hospitalisation?
Do you need equipment to stay at home or with a close relative?
We offer you a complete range of rollators, walking frames, wheelchairs, bandages, splints, wood and metal walking sticks, crutches, positioning cushions, orthopaedic pillows, exercise balls, gripper sticks, warming pads, cherry stone cushions, aerosols, warming blankets and cushions, humidifiers, pill organisers, pressure relief cushions, ergonomic lids, bibs, shower chairs and stools, toilet boosters, commodes, exercise bands, etc.
We are here to advise you during your visit.